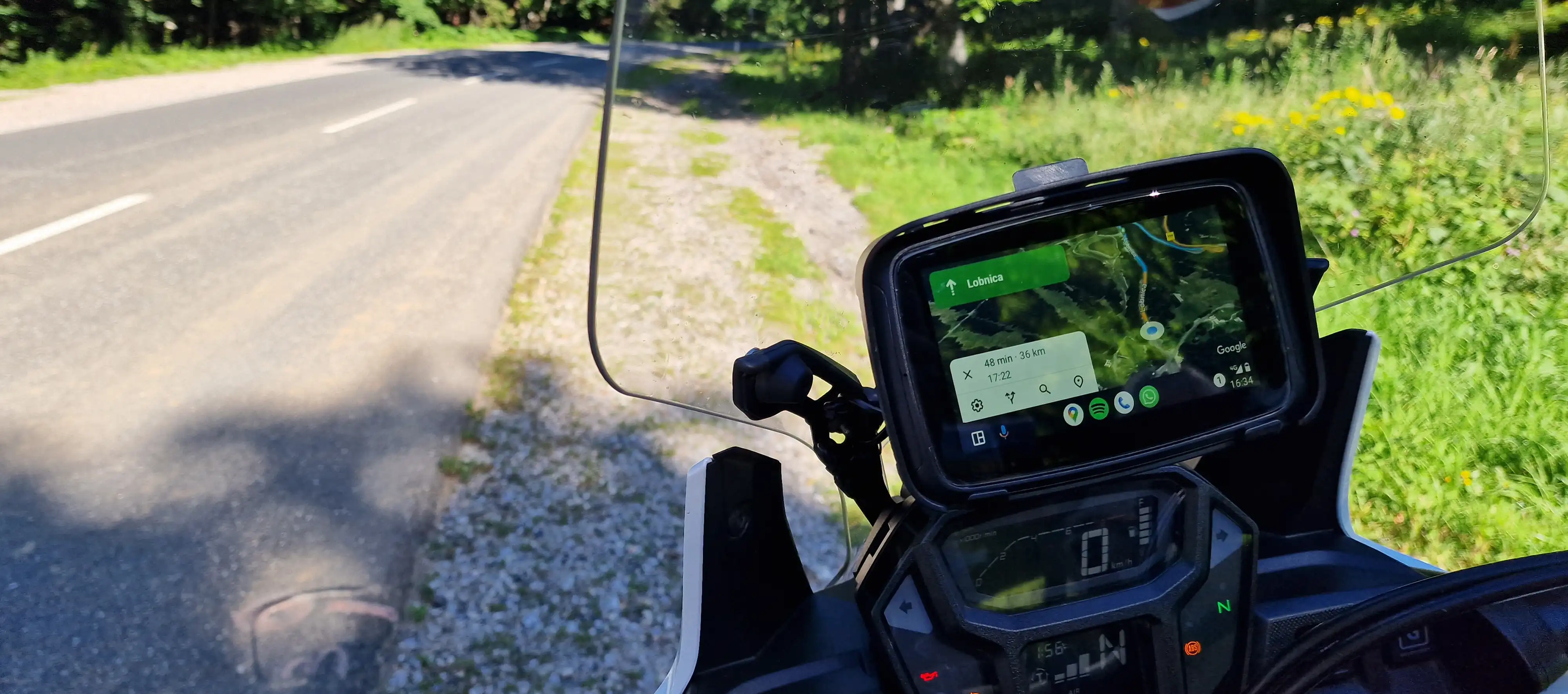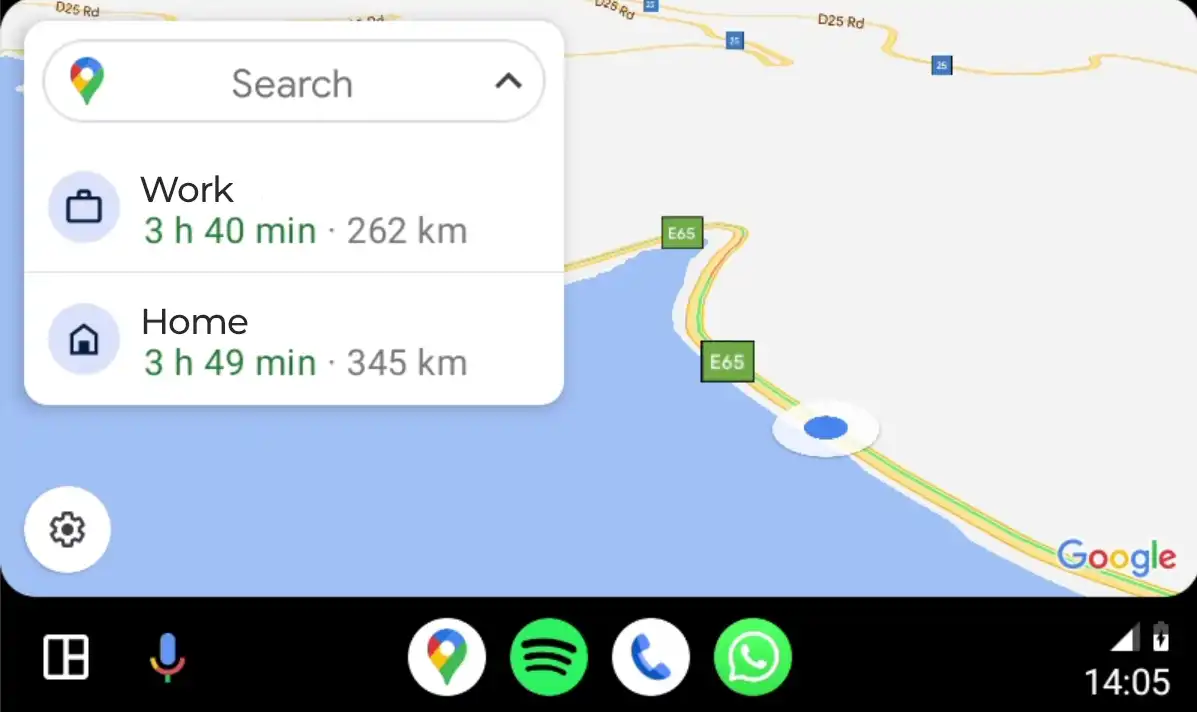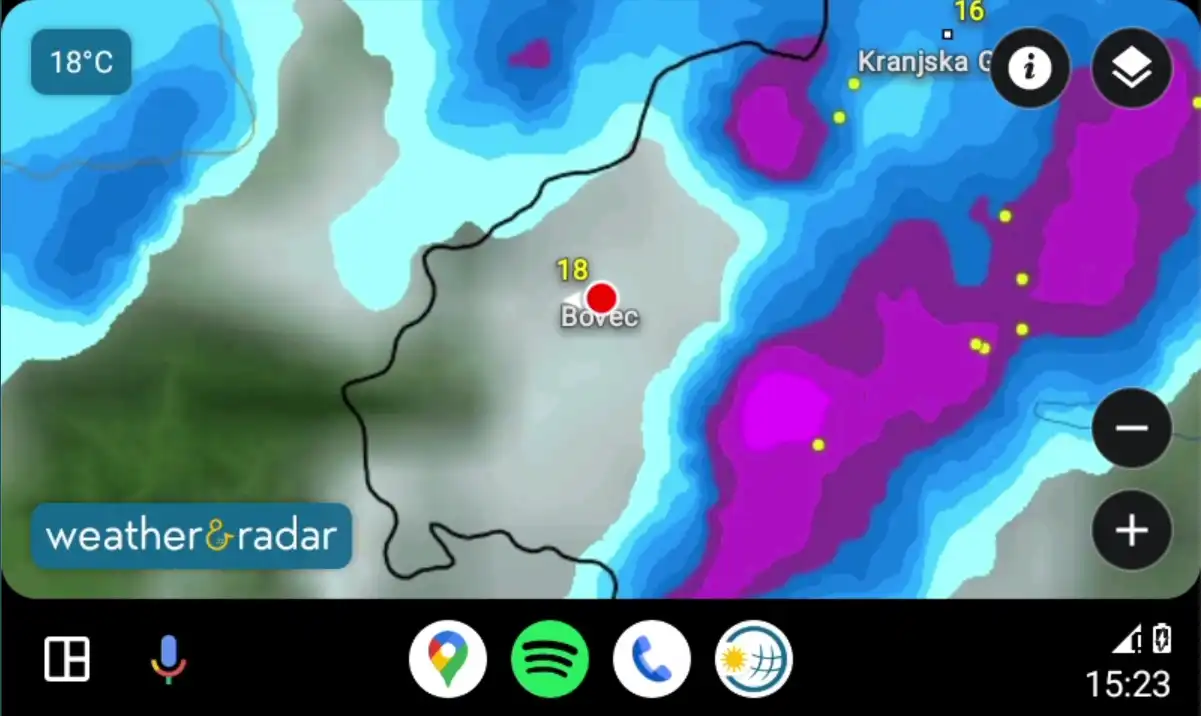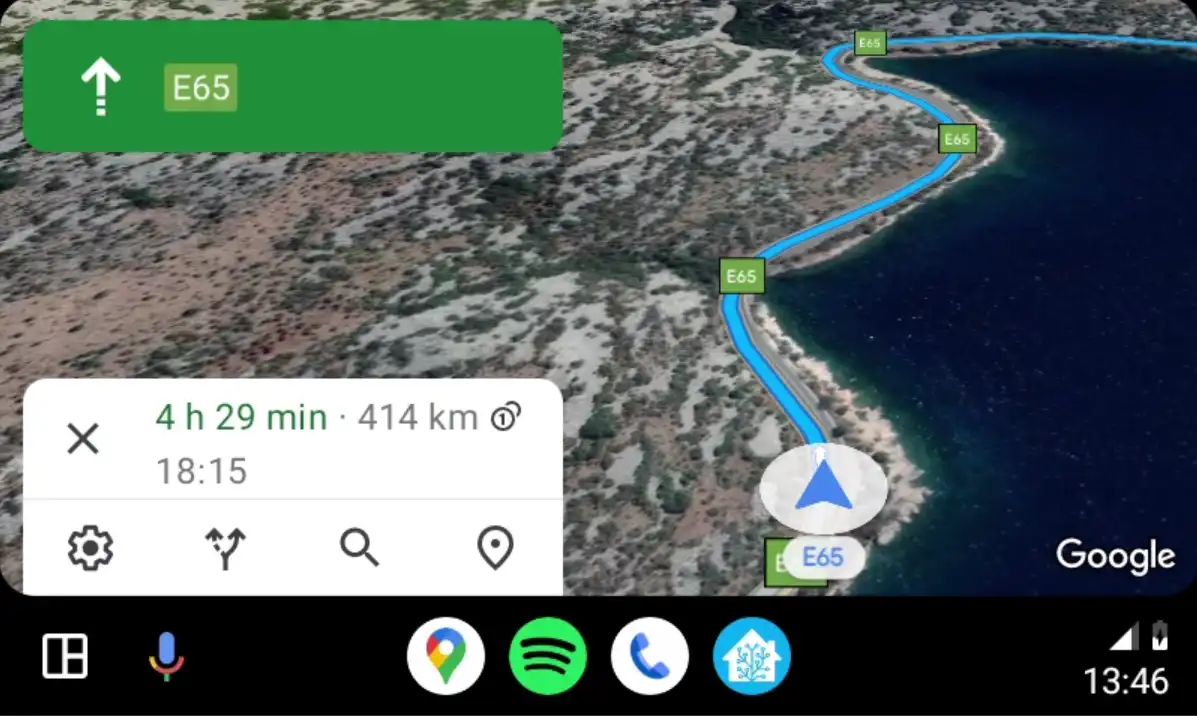 Multilingual menu and instructions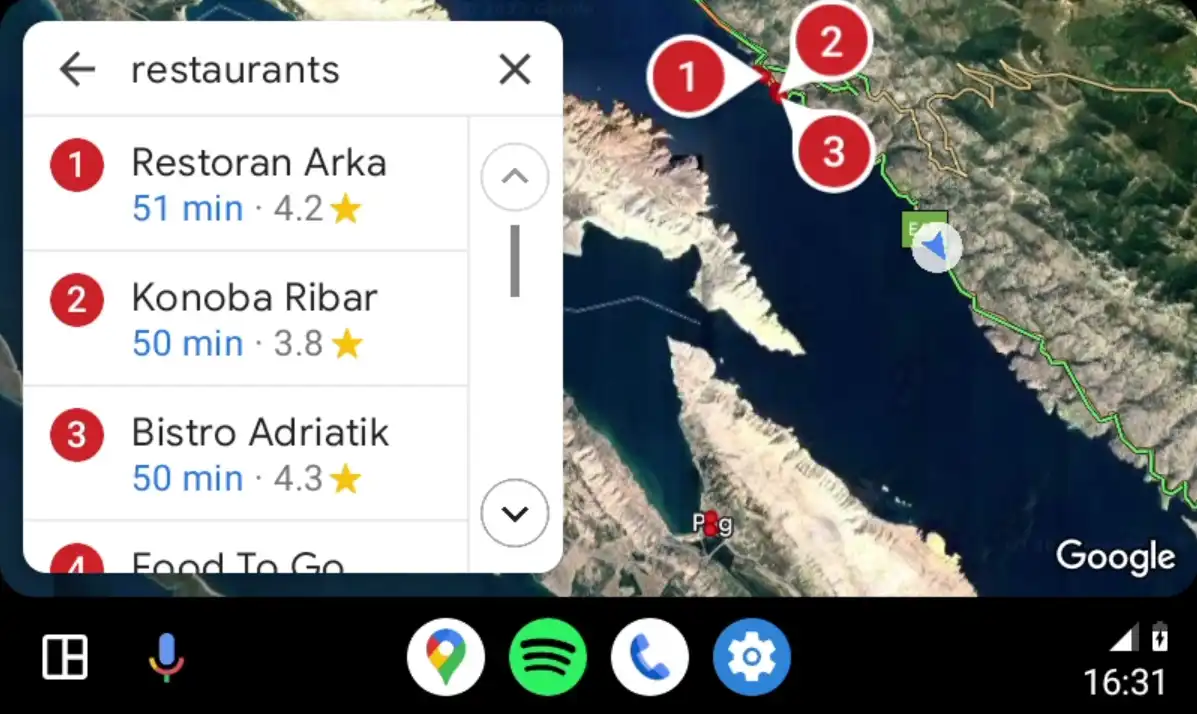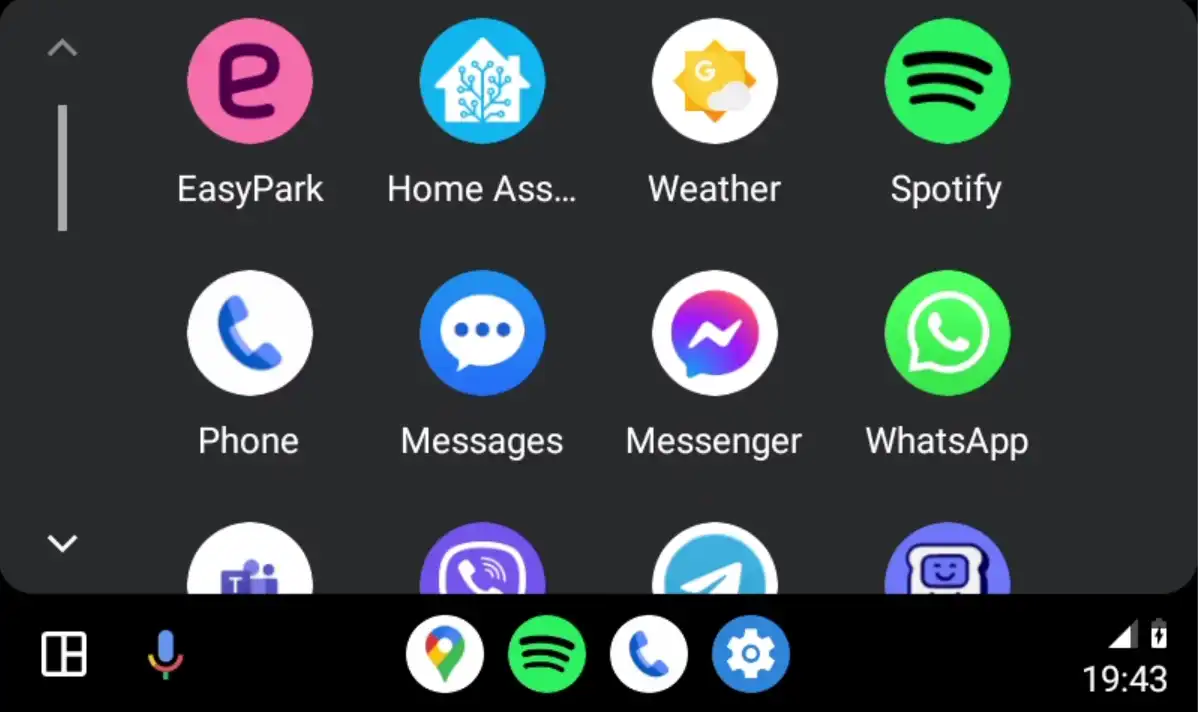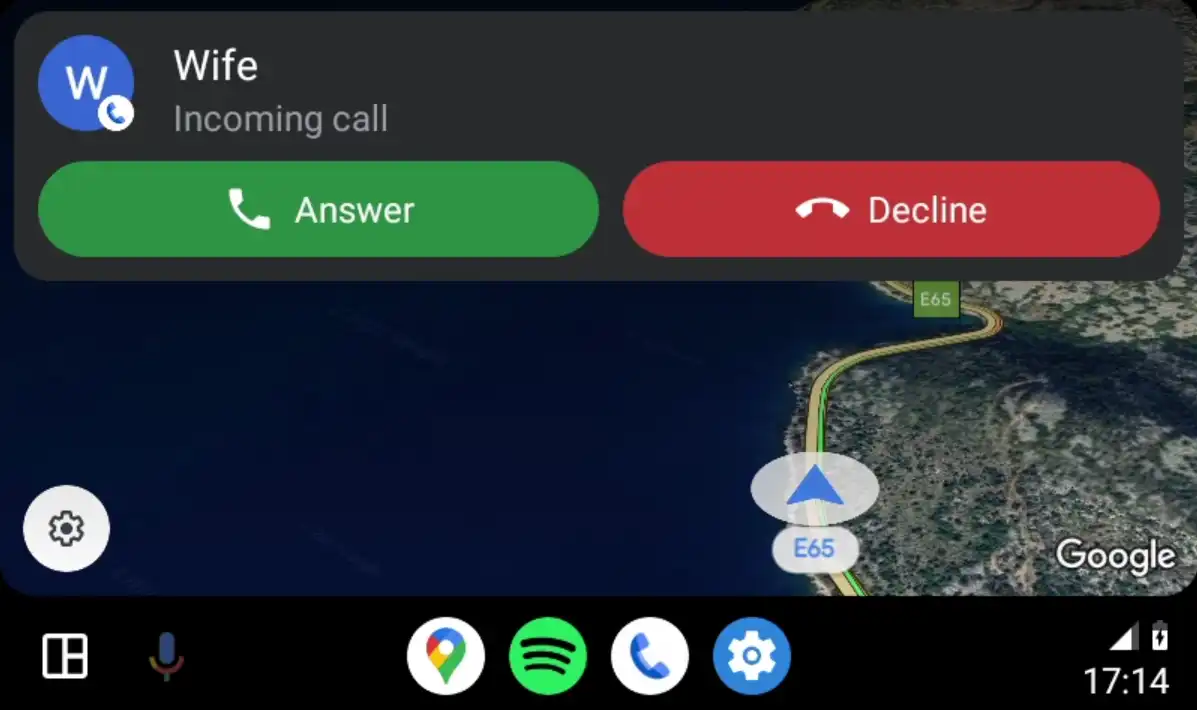 Make and receive phone calls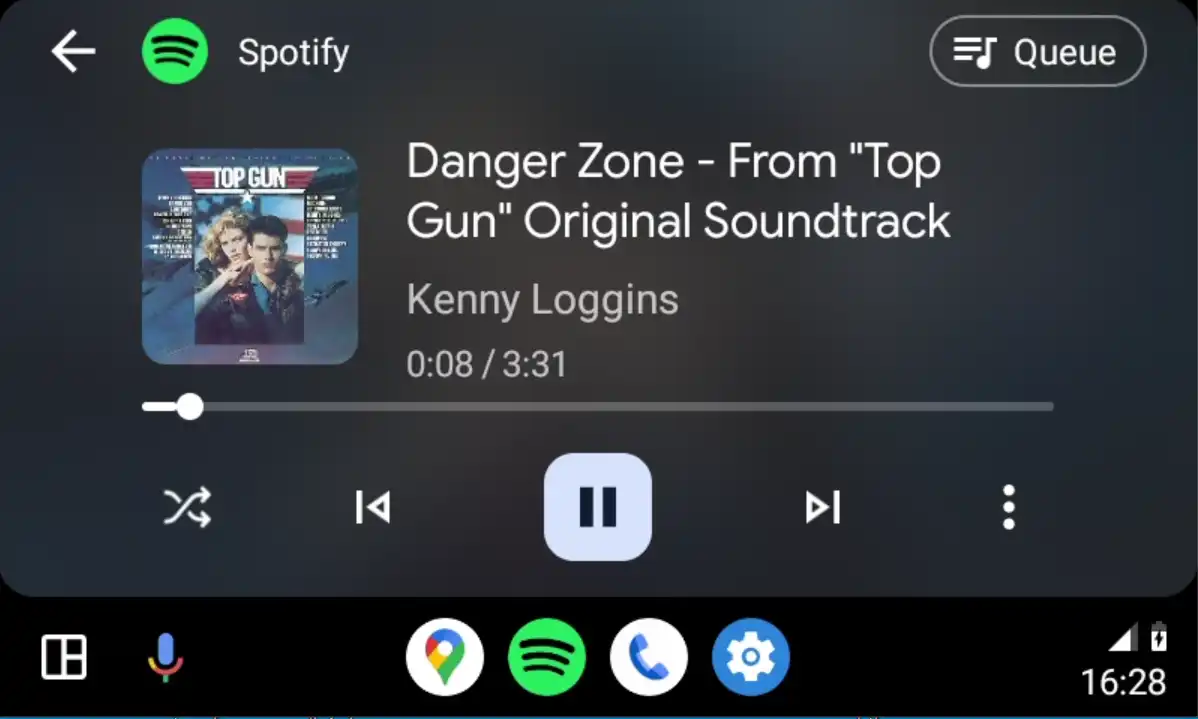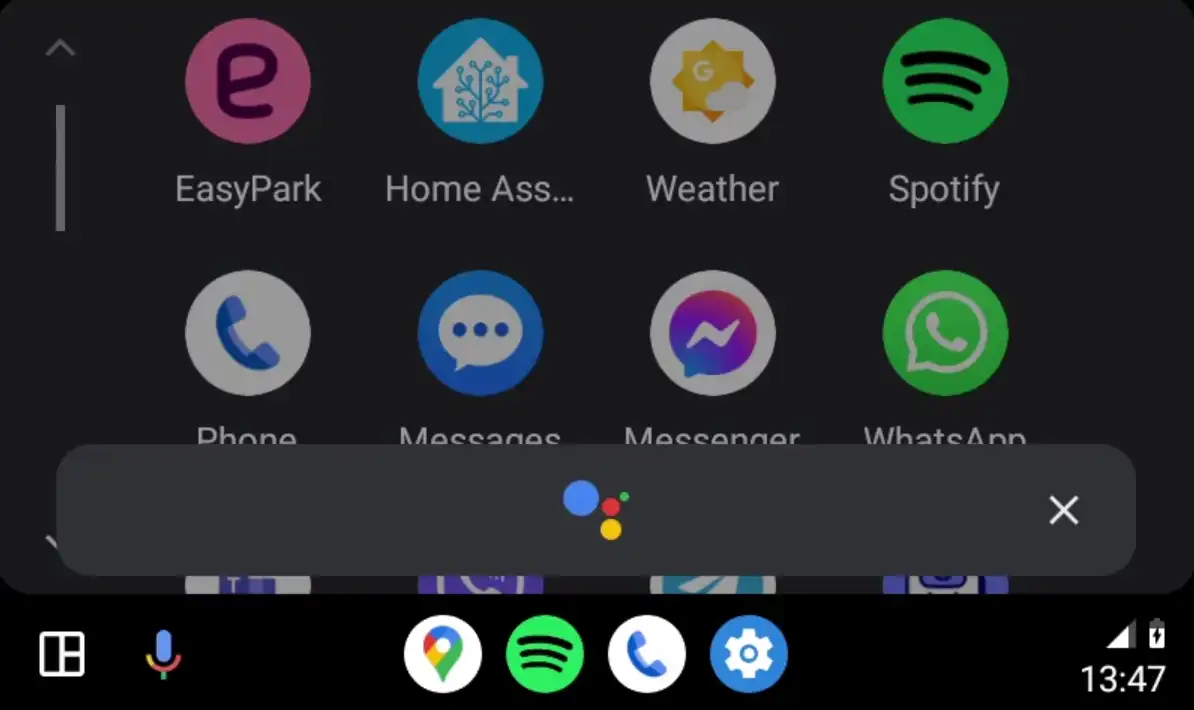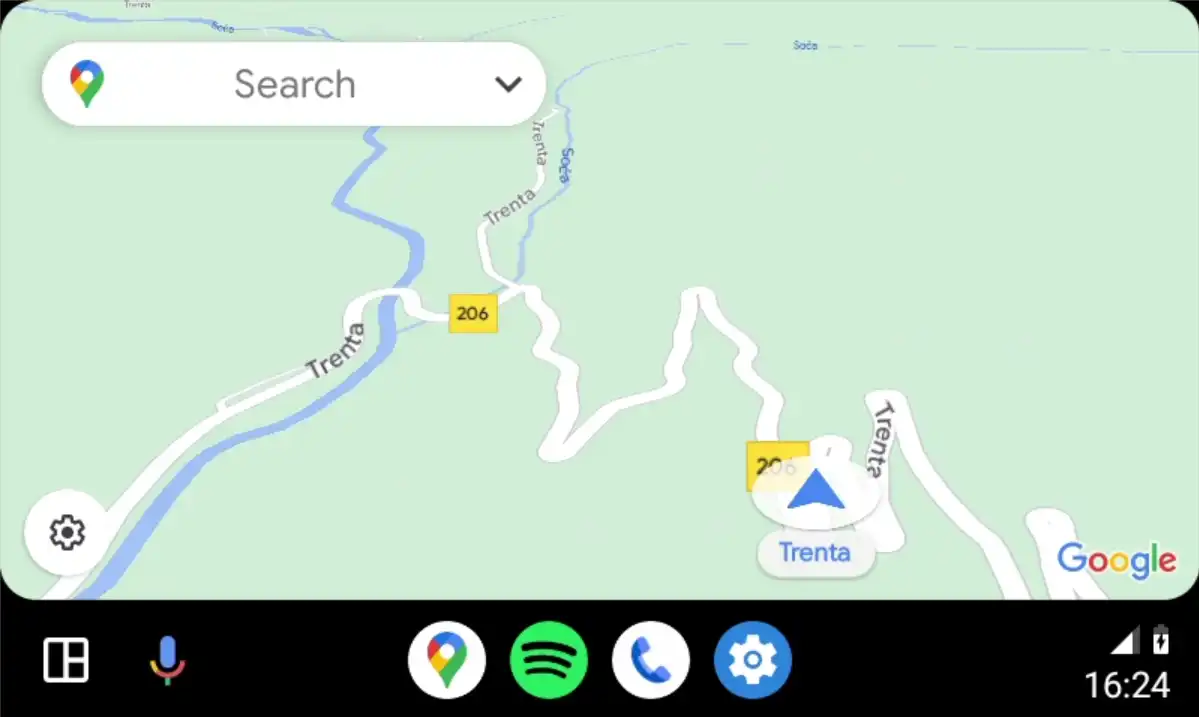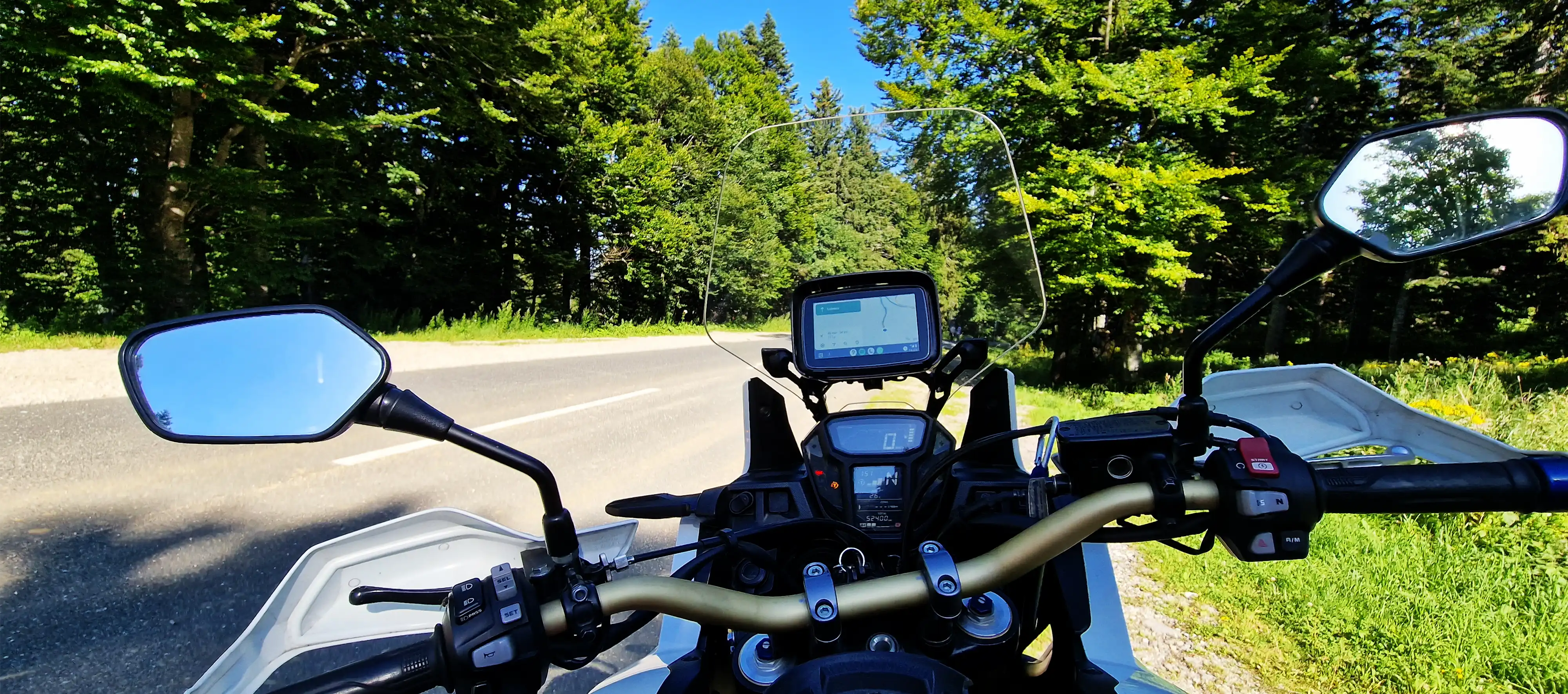 Motorcycle Navigation Navisyst
Your Best Companion During Rides
Are you a passionate motorcyclist in search of the perfect navigation system to enhance your riding experience? Look no further! Allow us to introduce our advanced Motorcycle Navigation, designed to fulfill all your motorcycling needs. With innovative features and user-friendly functionalities, our GPS system is the ultimate companion for your rides.
Integration with Google Maps
GPS for motorcycle Navisyst is equipped with Google Maps, providing the most comprehensive and up-to-date cartographic data. Easily plan your routes, explore new areas, and discover hidden gems with the unmatched precision of Google Maps.
Compatibility with Android Auto and CarPlay
Connect your smartphone to the navigation system wirelessly through Android Auto and CarPlay. Access your favorite apps, check the weather forecast on the go, make and receive calls, control music, and issue voice commands, all while keeping your hands firmly on the handlebars.
Real-Time Traffic and Weather Updates
Stay ahead of traffic changes with real-time information, allowing you to avoid congestion and reach your destination faster. Additionally, stay informed about weather conditions on your route, ensuring a safe and pleasant ride, regardless of the weather.
IP65 Water Resistance
Designed to withstand the most extreme weather conditions, the navigation system boasts an impressive IP65 water resistance rating. You can rest assured that this device will remain fully functional and reliable even during your most daring off-road adventures.
Gloves-Friendly Touchscreen
Easily operate the interface while riding with motorcycle gloves. The responsive touchscreen allows for quick and seamless interaction, eliminating the need to remove your gloves during your journey.
Multilingual Menu and Instructions
Language barriers will no longer be an issue. Navisyst Motorcycle Navigation is also available in the Slovenian language. Our GPS system offers a wide range of languages for navigating menus and instructions, ensuring comfortable use and exploration of new areas even for those not proficient in foreign languages.
User-Friendly Interface
We understand the importance of a device that is easy to use, especially during intense rides. Our Motorcycle Navigation boasts a simple and user-friendly interface, enabling all motorcyclists to easily manage and customize their navigation preferences.
Other Useful Applications and Features
The device comes with a variety of useful applications and features, including: Keyword Search (Easily find interesting points, restaurants, gas stations, and attractions on your route with simple keyword input. No more wasting time manually searching for places; our navigation system does it for you.), Calling and Receiving Calls (Stay connected with your loved ones while riding. Our system allows for safe calling and receiving calls.), Listening to Music (Enjoy your favorite tunes while riding your motorcycle. Connect your smartphone to the navigation system and listen to music via Spotify or Youtube Music app.), Voice Control (Effortlessly control the motorcycle navigation with advanced voice control, manage music, and access other functions.), Default/Satellite View (Choose between default or satellite view to see your route in a way that suits you.),...
How is Navisyst Motorcycle Navigation Connected to Your Mobile Phone and Other Devices?
The connection is wireless. Your phone connects to the navigation system via Bluetooth technology and for larger data transfers, also through Wi-Fi Direct. If you use headphones or any other devices, they can be directly connected to your phone or the navigation system.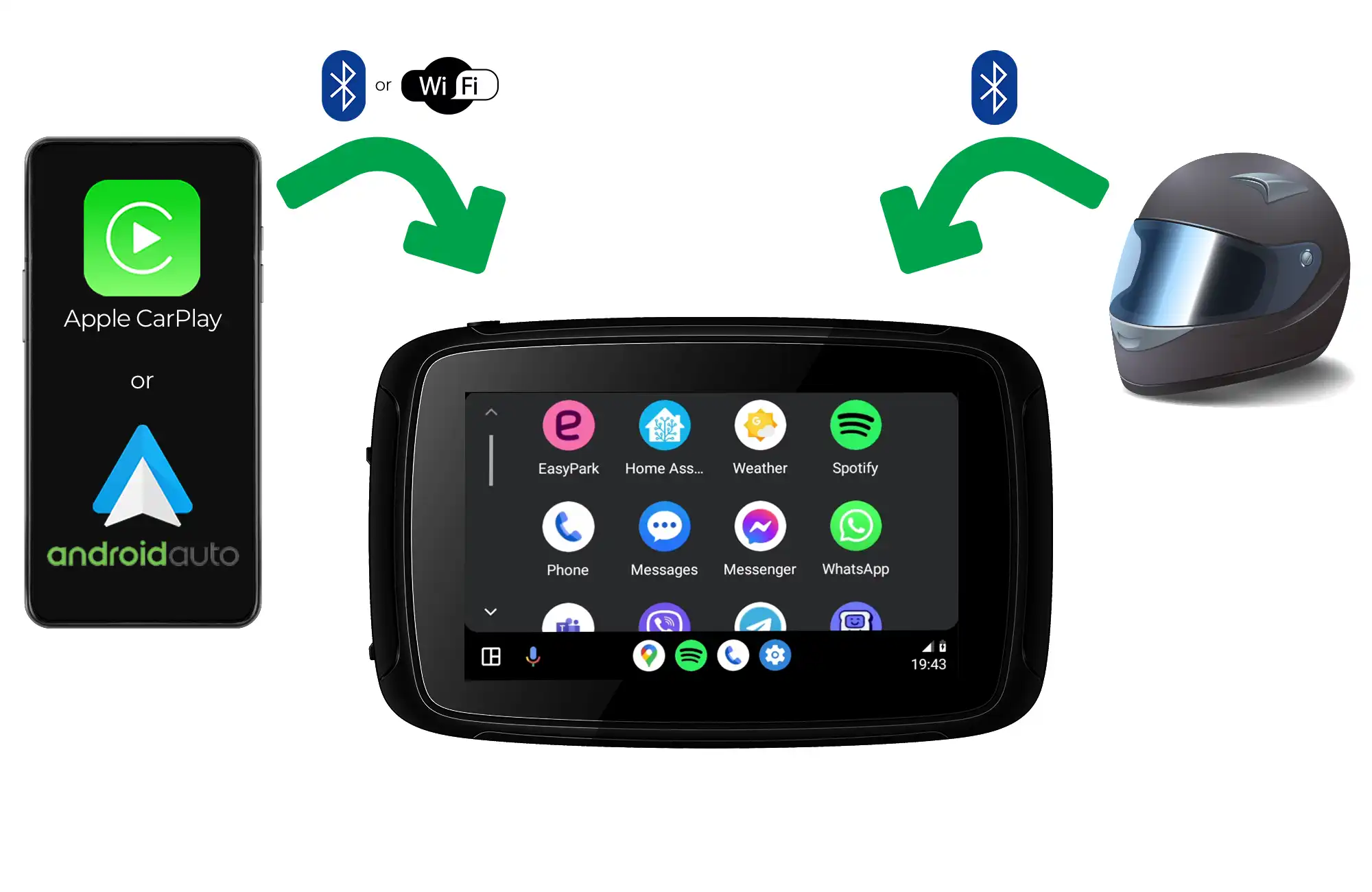 What Do You Get in the Package?
In the package, you will receive: Navigation device, navigation holder, mounting kit for big pipes, mounting kit for small pipes, claw mount, mirror mount , 12V charger, 12V socket charger, USB charging cable and USB data transfer cable.

How Can You Attach the Navigation to Your Motorcycle?
You'll get 4 different mounting systems. Please find more information about assembly and mounting systems here.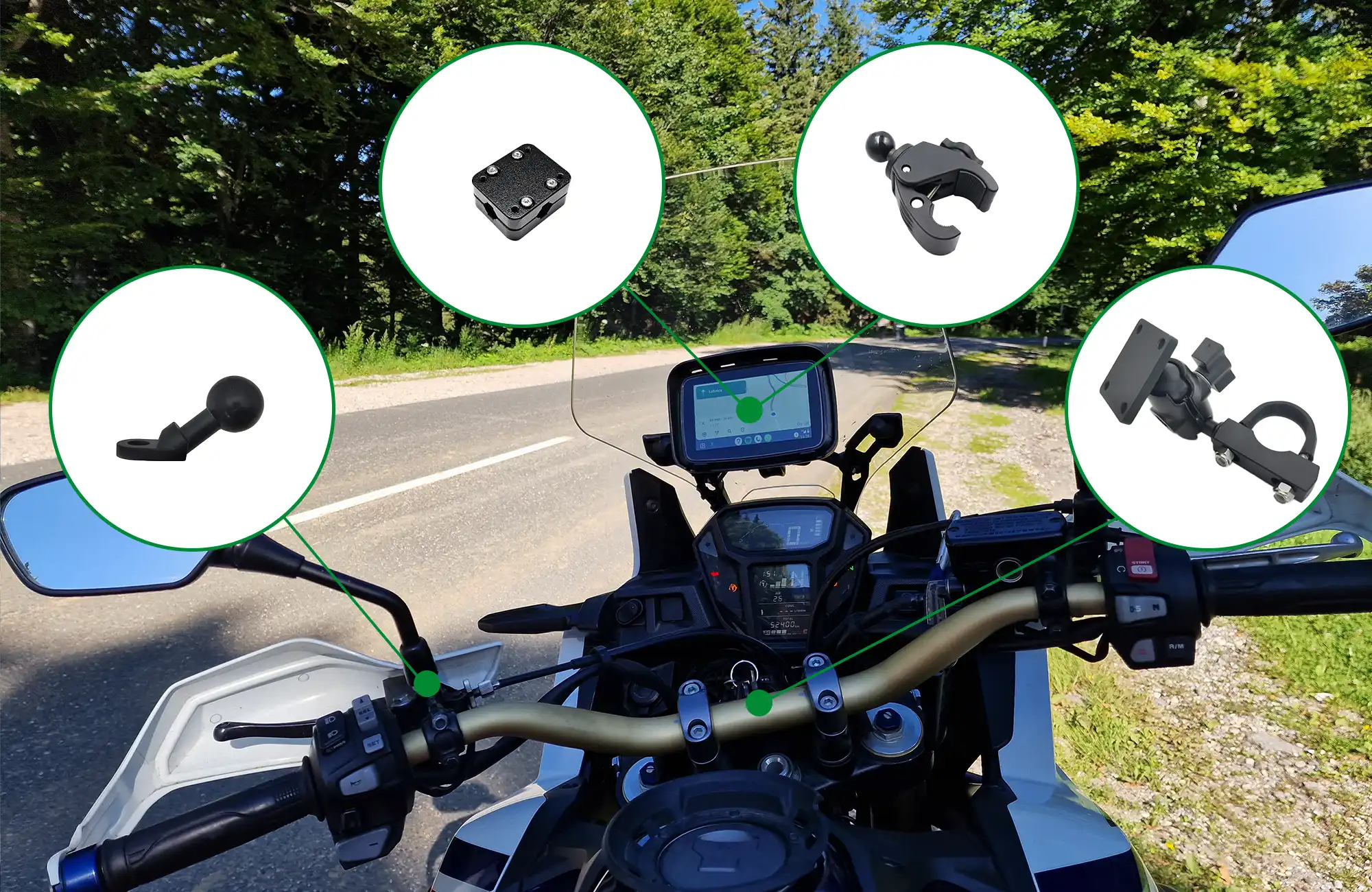 Technical specifications
Display
5" TFT High Brightness
Screen brightness
1000 nits (cd/m2)
Automatic daylight mode
No
Battery
Without
Power Supply
5 - 12V
Touch screen gloves compatibility
Yes
Waterproof
IP65
Temperature range
Operations: -20°C to 60°C Storage: -30°C to 80°C
Wireless Module
Bluetooth 5.0 Dual Channels and Wifi direct
OS
Linux (Android Auto or Carplay)
Memory card
External MicroSD (max 64GB, not included)
RAM
DDR2 1GB
ROM
2GB
Dimensions
15 x 11 x 2cm
Unit weight
200g
Warranty
2 years